Thank you! And Happy Holidays from AnthroBrand~
by Mariah
•
published on Dec 22, 2020
•
5 min read
Hello and welcome to our last article for the year! Thankfully, myself and all of our contributing writers are taking time off for the holidays, so I wanted to wrap things up with a personal thanks, a recap of our accomplishments, and a holiday wish from me to you~
Thanks to Our Readers
Firstly, I want to offer a massive THANK YOU to everyone who has read, retweeted, commented, and supported our work on this site in any capacity at all. Even if your feedback wasn't positive, we value your thoughts and criticisms. We have covered a ton of topics on this site in the five months that it has been operating, and speaking for myself: I know I've ruffled a few peoples feathers with what I've had to say, but I hope that the AnthroBrand experience was mostly positive for anyone who has stopped by!
This site and the articles that are shared by me, and our team of contributing writers, are nothing more than a passion project. We give our time for free and we hope that the information that we include in these articles is helpful, informative, entertaining, and even sometimes thought-provoking! We never intentionally seek to offend anyone and I hope that the majority of our articles are enjoyable, even if you do find one that rubs you the wrong way every now and then. I guess what I'm trying to say is:
Thank you, from the bottom of my heart, for reading and supporting AnthroBrand.
2020: A Recap
I launched AnthroBrand in August of this year and I honestly had no idea how it would be received. I have had plenty of doubts along the way but each time things seems to take a dip, someone would come by and give me the boost of confidence I needed to keep going. To give you an idea of just how busy we have been and just how far our articles have gone, here is a behind the scenes look at the numbers for August through December of 2020! (At the time of writing.)
Total Articles Published: 43
Total Article Reads: 3,505
Total Site Visits: 3,662
And what I think is the neatest bit:
AnthroBrand's Reach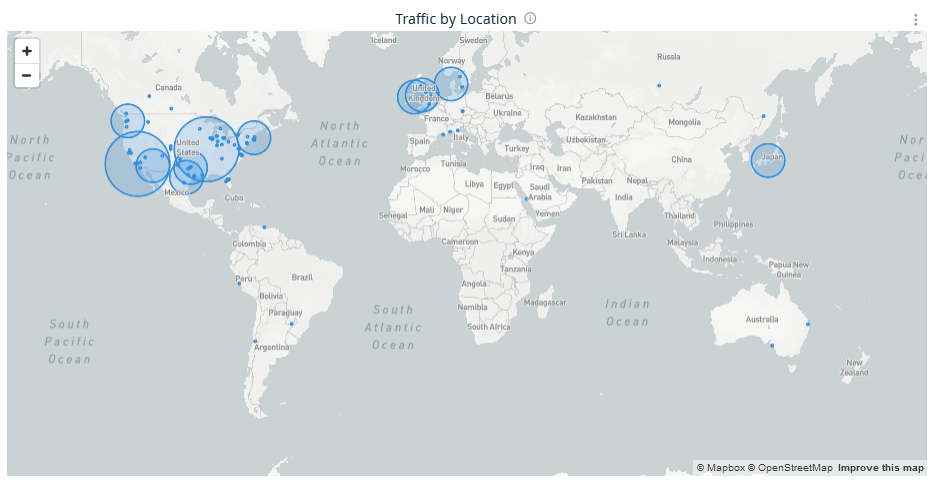 I am floored by this every time I look at it. There are people from all across the world that are reading our articles and sharing our content! Our readers are amazing and this just goes to show that the Anthro community really is a global phenomenon that transcends borders, language barriers, and differences in culture; all for the love of Anthro art.
Happy Holidays!
Lastly, but not leastly, I want to wish everyone happy holidays and a safe winter ahead! I don't have to tell anyone about 2020 or how it's been, so I'm just going to look forward and wish everyone the best 2021 possible. I hope prosperity and happiness returns to all of our lives, we continue to see less and less toxicity, and we can focus on coming together as a community next year.
I know it's hard to spend time in person this year, but please don't forget to get in touch with loved ones and remind them of how you feel about them. This year, more than any other, is the time to let go of past transgressions and make amends. 2020 has been a challenge like no other thanks to this pandemic, and you never know when something like a sudden loss could change your life forever. I'm sorry to be dark at the end here, but I think it's an important message!
I hope everyone has a wonderful holiday season and that you all start the new year with a smile. It's been rough, but we are still moving forward. The Anthro community is still here and we are still a part of it.
Here's to making 2021 better for all of us.
Happy Holidays from the AnthroBrand Crew!