Otterspace: A Letter from the Editor
by Mariah
•
published on Sep 18, 2020
•
12 min read
Space: the final frontier. These are the voyages of the starship AnthroBrand. It's continuing mission: to explore strange new worlds. To seek out new species and canons. To boldly go where no blog has gone before!
Clearly, I heavily referenced that introduction, but it's the truth! Welcome to the first "Letter from the Editor," where I will answer the most common questions I have received about AnthroBrand and ramble about a few things here and there. The introduction to today's article is somewhat of a reader request, and I am more than happy to oblige. Let's begin with a definition pulled from Merriam-Webster:
Otterspace: /ot·ter spās/
noun
a continuous area or expanse which is free, available, or unoccupied, within the confines of an Otter.
the undeniable pocket dimension that exists within all Otter kind, usually used for the storage and transport of large volumes of various items.
I'm sure many of you have encountered the comics, memes, and possibly even had personal experiences with Otterspace, but I wonder if you have ever paused to consider the true value of it. Otters play a very important role in our community, especially when it comes to carrying impressive volumes of many different things. They have great value in our community and our network of commerce wouldn't be the same without them. While I do not have any personal experience taking advantage of their unique ability, I have heard that they are the absolute first choice in personal storage. So if you're in the market for a mobile storage solution, reach out to an Otterspace representative today!
Sadly, Otterspace is a total myth. But, luckily I found a lovely otter to volunteer for this article to show just how cute they are! If you happen to know any, be sure to say hello and give them plenty of love! Thanks for the guest appearance today, Malu! 💙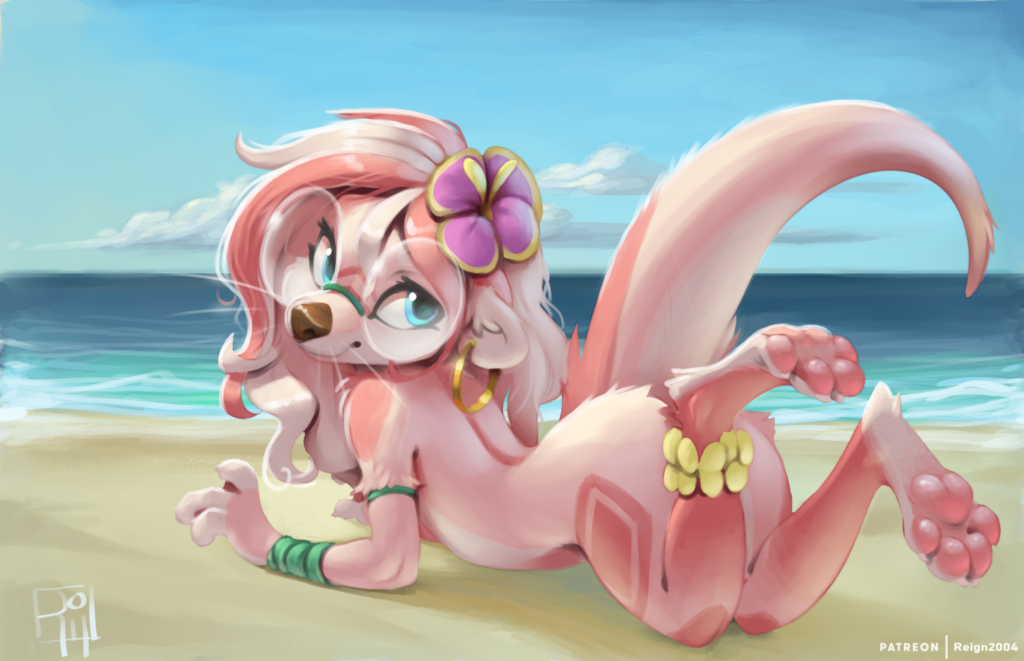 Since starting the site back in August, we have written over 20 articles covering all aspects of the Anthro community. We release three articles a week on Monday, Wednesday, and Friday, and do our best to cover topics that are relevant, informative, and fun to read. I hope that everyone who reads our articles has been enjoying them and that our audience knows their support, and feedback, are always appreciated.
For ease of reading, I have opted for a Q&A format for this article. If you have a question that you don't see answered here, please email me at Mariah@AnthroBrand.com, join our discord server, or send me a DM on Twitter.
What is AnthroBrand?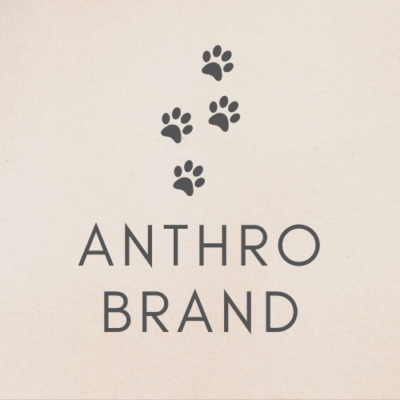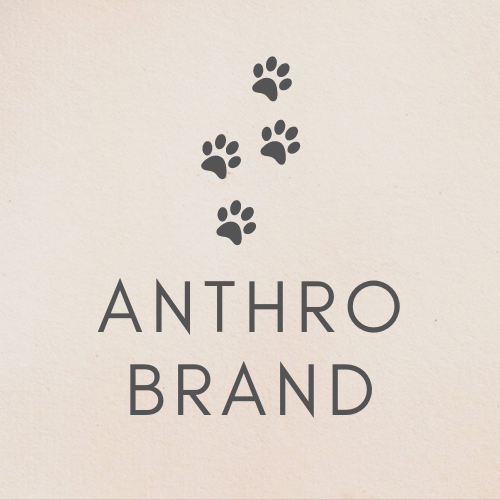 AnthroBrand is a website that I created to host my consultancy services after I was laid off from American Airlines in April of this year. Like many, 2020 has been a terrible struggle for me and I needed something to focus my energy on. As the site was being created, I noticed that it had a built-in blog feature and that's when I decided to start writing again. While I still offer free project management, task orientation, and organization consultancy services to anyone who asks, writing for the AnthroBrand Library has become my main focus.
As mentioned previously, we now have over 20 articles that cover several topics like marketing, social interaction, community aspects, and even artist features! With the help of two contributing writers, Leonard and Tanuki, I believe we will continue to gather useful information and put it out there in an easily digestible format for readers from all across the Anthro community.
What kind of consultancy services do you offer? And are they really free?
I get this on discord every now and again and I think it's amazing that people are so startled to find someone that is willing to help them without asking for something in return. I see amazing artists doing raffles, giveaways, and "drop ur ref" warm-ups all the time! What I'm doing isn't any different when you really think about it. Yes, everything I do through AnthroBrand is completely free. Anyone can join the AB server and chat with me directly at any time. The open join link is always visible at the very bottom of the page, no matter where you are on the site.
My education is in business management and I have formal training in corporate instruction, content creation, project management, and leadership development. While I was with American Airlines I was responsible for the daily organization and logistics for over 400 recurring training classes. I also took part in corporate instruction, content development, and plenty of technical writing. It was with AA that I received my white belt certification in LEAN and attended extensive training on Project Management. Prior to that, I was a District Manager for a nationwide parts distributor, and a General Manager for a large hotel. Working with people is something I have always enjoyed.
This is an abbreviated list, but here are a few of the services I offer as a consultant:
Workload Organization - If you have a big queue, I can help.
Task Optimization - Don't know where to start, let's figure it out!
Work/Life Balance - Tired all the time? You don't have to be.
Basic Marketing - Want to get your name out there?
Project Management Essentials - Consistency is key.
What is the purpose behind the AnthroBrand Library?
To be completely honest, the AB Library was actually an afterthought! As I was putting the site together I noticed that it had a blog feature that was ready-to-use. So, rather than just turn it off, I decided to bring my writing experience here. After typing up a few articles I realized that since I own the site, I can do whatever I want with it! Not only will AnthroBrand be a home for my consultancy services, but now I am determined, along with my contributing writers, to build a library of articles full of positive information for the Anthro community.
As we continue to write articles and features, my hope is to show everyone that the Anthro community, as a whole, is wonderful. I know there is a ton of toxicity out there and we all see it every single day in our social feeds. Individuals going at each other over what they like, what they don't like, what they feel is right, or wrong, etc. But, at the end of the day, I still believe that our community is full of amazing, wonderful, creative, skilled, and overall kind people. People who enjoy making those around them happy with what they create and share. That is what makes the Anthro community amazing, the people in it. Us.
My ultimate goal for the AnthroBrand Library is to bring our community together through the articles we write. I want to spread knowledge and positivity as far as I can reach, and with the help of the community, that reach continues to grow.
What's the AnthroBrand Discord server like?
So far, it's been an absolute riot! We have had one event and almost half of the server showed up to introduce themselves. We will be doing our best to host weekly events to give everyone a chance to come out and have fun, meet new people, and showcase their work.
As of the time of writing, we have a total of 42 members, nearly all of which are incredibly talented artists, crafters, podcasters, and writers. I think the best part about the server so far is just how kind everyone has been to each other. If a discussion kicks up in the main channels, several people tend to join in. We all interact about everything. Share art we like, talk about our own skills and goals, and also just enjoy the company that a community has to offer.
As a side note, the server is free to join and the link is always posted at the bottom of the AnthroBrand site.
What are your future plans for AnthroBrand?
As of right now, I have a few different ideas that I'm kicking around in my mind. I have thought about creating a few, limited run, merchandise items to test the waters. I know there are a lot of us out there, me included, who don't exactly broadcast that they are a member of the Anthro community with obviously furry merch. So the general idea behind AnthroBrand merch would be a more discreet way to show off that we are members of the same community; without having a pin of our fursona or something that just screams "I'm a furry."
Sometime in the future, I have also thought about hosting a podcast or two on the site. I'm not sure which ones, or if there are podcasts about the positivity in the Anthro community yet. If there isn't one, maybe we can make one. But if there is a podcast that showcases the good that exists here, that's what I want on the site. Perhaps we could have artists on to promote their work, talk to writers about their upcoming or published works, have crafters on to walk us through the process of creating a hand paw, who knows! We do a lot of amazing stuff.
There are more ideas running around in my head, but I'll save those for later. They are more ambitious, and require a lot more thought before mentioning.
---
Hey! I just wanted to extend a BIG, personal thanks to everyone who reads our articles and visits my site. AnthroBrand is a passion project and I'm putting money forward every month just to keep it going. By reading my articles and sharing them around, you give me the confidence to keep this going. I hope I am doing a good job and that we are producing content that is informative and relevant to the community. I also really mean it when I say that your feedback is appreciated.
I want everyone to know that I am always approachable via Twitter DMs, Discord, and Email. If you ever have any questions about what I do, please don't hesitate to reach out. I'm more than happy to sit and chat with you about your work. Thanks again for helping me keep this going, it really means more than you know. 💙