Milestone Announcement
by Mariah
•
published on Mar 3, 2021
•
5 min read
Hello and welcome to a huge revelation for both myself and AnthroBrand as a whole. I admit, this totally slipped by with how turbulent my life has been, but I don't think it's ever too late to celebrate an achievement. Before we get to that though, I want to extend my greatest thanks to Milly for not only designing this for me, but for literally creating the concept, working with my edits, and giving me a finished product that was printable on poster sized stock in less than an hour. Click on the graphic below to visit her Twitter and give her a follow. She is an amazing graphic designer. I am so excited to share this with all of you and I am beyond thankful for your support.
On February 12, 2021, AnthroBrand published it's 50th article.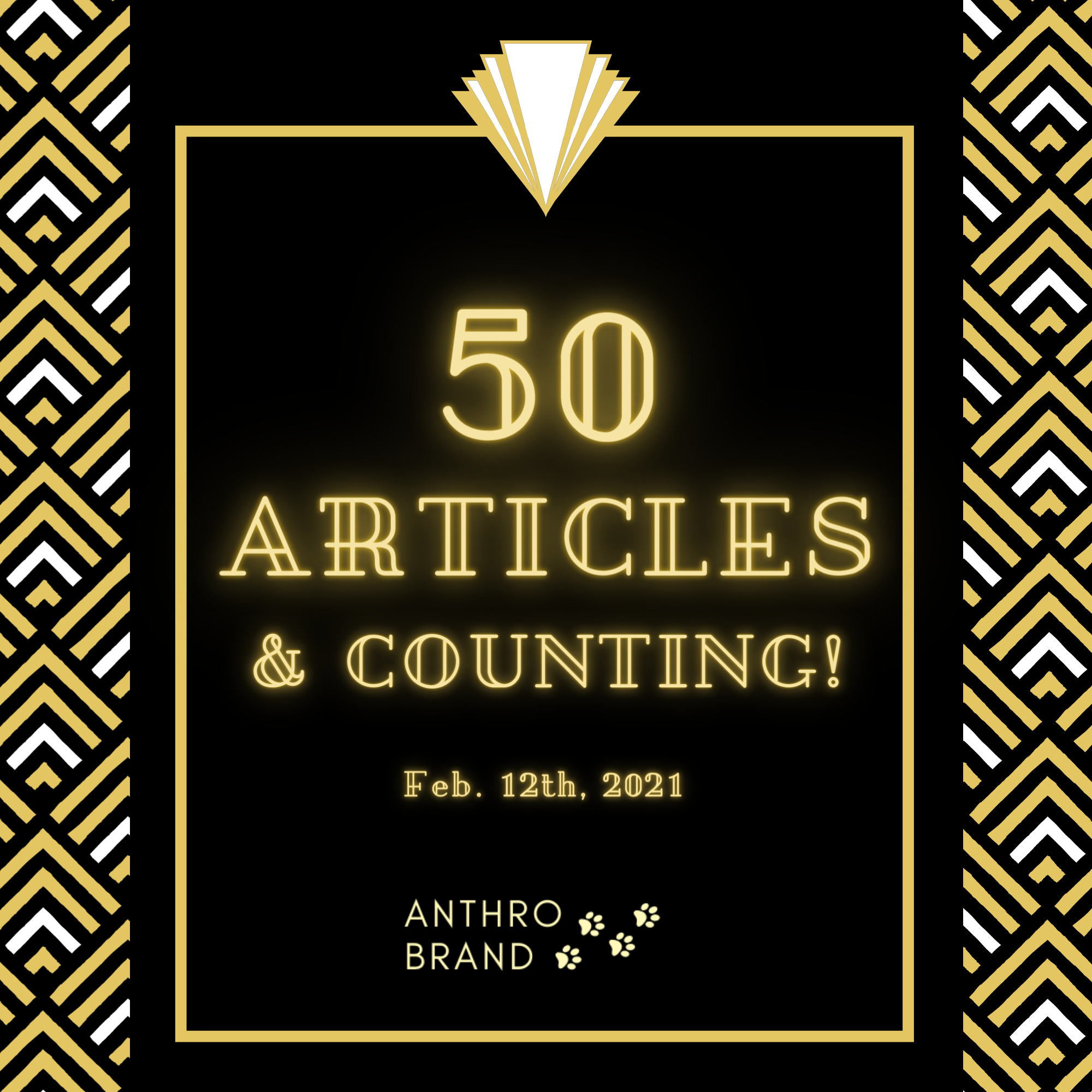 I don't know what to say, other than thank you. Thank you to our readers, thank you to our supporters, thank you to our contributing writers, and thank you to each and every one of you who have volunteered for a feature, let me use your art, and just helped to make this site better for the community. AnthroBrand is my passion project, but I would not be here without the community that has formed around it. I am so emotional just writing this.
I never imagined that AnthroBrand would become what it is today. We have built a community of incredible creators who are all kind hearted and always willing to help each other. It can be anything from redlines to shading, audio capture to video production, and streaming across several different platforms; there is someone in our community who will help if you ask for it. I simply couldn't be more grateful. We still have events, host art fights, and so much more. AnthroBrand has grown through the hard work of a few, but the passion of many. Not to shamelessly advertise, but the join link for our Discord is always at the bottom of the page, and always open. Here's to many more years and helpful articles to come~
Once more, from the bottom of my heart, thank you.
---
While I have you here, I would like to make yet another, quick announcement about some temporary changes:
I have recently acquired a new job and preparing for it is going to take a considerable amount of time and effort. I have to orchestrate a 350 mile relocation, figure out where we are going to live, and get back into the swing of having a 9-5 job. I am going to do my best not to let any of my clients down, but the time I have to dedicate to AnthroBrand will be reduced while I go through each phase of this transition.
My email will always be open, but I will be harder to reach on Discord and Telegram for at least the next three weeks. If it's urgent, I strongly advise you to reach out via email rather than any of my social channels. My life is going to be very turbulent for a bit, but once things settle and I have relocated, I'll let everyone know what my new availability for both partial and full management will be.
To my clients and supporters: Thank you, sincerely, for your patience, kindness, and faith in me to do the best job I can. I don't take any of my responsibilities to you lightly, and I am beyond happy to work with each and every one of you.
As always, if anyone has any questions at all, please feel free to reach out! No matter where I am, I will respond as soon as I can. 💙