Introducing the Ottaroos!
by Mariah
•
published on Jan 27
•
8 min read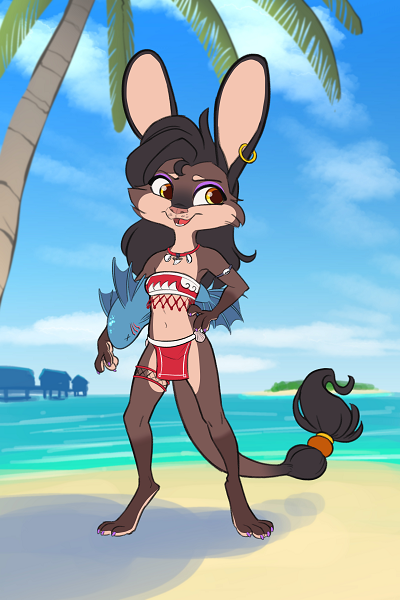 Hey there! I know it's been a few months since our last article, but now I can finally post what we have been working on behind the scenes! Those of you who are subscribed to our Ko-Fi and part of our AnthroBrand Premium Discord, you already know all about this and I really appreciate all of you keeping this under wraps until now. I honestly cannot put into words how much time, love, and dedication has gone into this project because it's something we built entirely from the ground up. Now that I know we have this capability, we are considering offering this as an additional service! But, more on that later, let's talk about all things Ottaroo! It's Q&A time!
What's an Ottaroo??
To put it simply, that adorable little critter there on the left! The Ottaroos are a custom species that was created by Reign-04, and not only have a ton of lore behind them, but they will be available for custom designs and, even better, as VRChat models! It's taken us months to finalize their design, get the models ready, build the website, and setup the online shop so everyone can join in! There are currently five models to choose from and each one can be customized to your liking~ If you lack the know-how, there will also be people available to take custom re-texture commissions for an additional fee. With all this being said, let's meet everyone!
Can I see the models?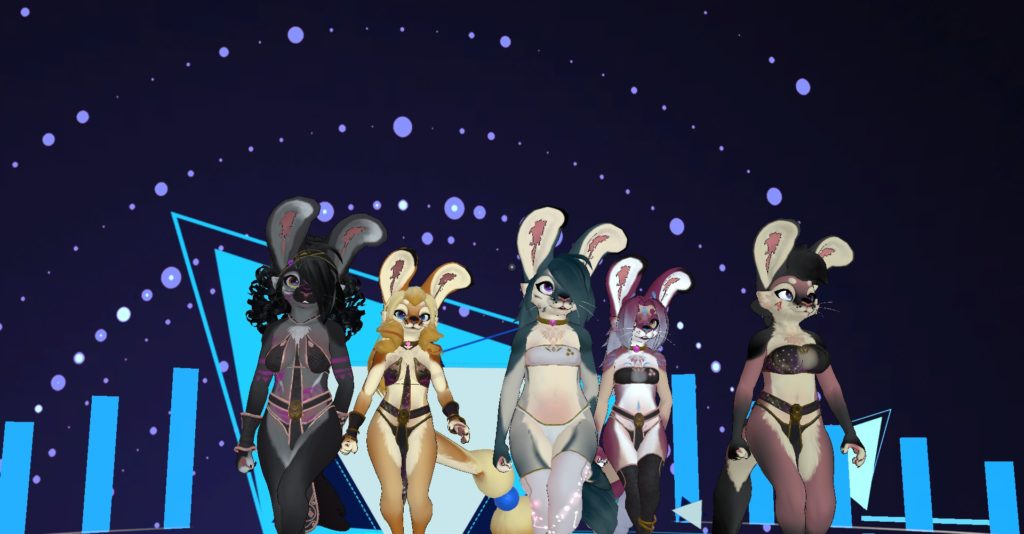 From left to right we have: Dechi, Gwen, Yemet, Mezhy, and Eytalia! These five pictured here are all available for purchase, and they all come in the same pack! So for a single purchase, you get five customizable VRChat models and access to the Ottaroo Discord server where you can chat with Reign, Asmarine, and the entire crew behind the Ottaroo project. If you do join and see a blue name with the "Ottaroo Crew" role, you know you've found someone who has dedicated time to making this dream come true! I really do mean it when I say that countless hours have gone into this. It's been a very long road but we are so excited to share everything with all of you!
What are the tribes like?
Please check out Ottaroo.com for information about all of the tribes that exist in this incredibly diverse world. Each tribe's history is filled with times of great conflict and challenge, but they have all managed to find their own unique way to overcome and thrive. From the Simal'tay to the far north, all the way to the Eyja Nali in the far south, we know that you will find a tribe that you most identify with. Upon purchasing the Ottaroo base pack, you will be invited to join in on the lore yourself! Hop into the Discord, pick your tribe, and meet other members that are all there to share their own unique story about their lives on the continent of Tichi. Just so everyone knows, the base models do not have inherent connections to any tribe, so please feel free to choose your favorite and hop into the tribe you feel the most comfortable in. Also, don't worry if your first tribe pick turns out to be not the best fit! In most cases, it's totally possible for members to hop tribes as they like. Be sure to read the lore carefully though! Each tribe has it's own unique advantages and disadvantages, not to mention special customs and rituals.
How do I get one and what do they cost?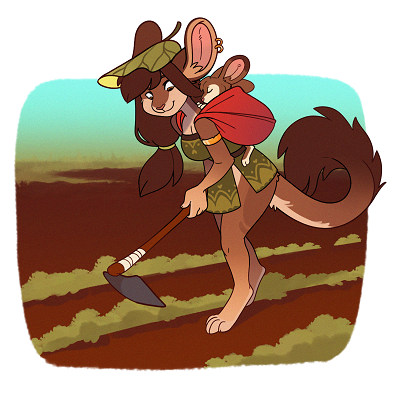 If you're ready to hop in, just visit Ottaroo.com and the link to our store is just under the main menu. Now for the big question: How much? The base pack, which includes five different models to choose from, is only $50! When you look at the big picture, that's literally $10 per model and you get the rights to customize them to your liking. With this being said, however, please take a minute to read the full Terms of Use before you checkout. This document outlines exactly what you are allowed to do, and what is prohibited, when it comes to the models and all the assets included in the pack. There are obvious limitations on things like reselling, but there are also expanded terms for things like commercial use, so please read through it before making your purchase. When it comes to customizing the models, you will need at least a basic understanding of how 3D textures work, along with the software required to do so. In order to use the models, you will also need a basic understanding of Unity and the VRChat Content Creator Companion. The Ottaroo Crew will be available to help answer questions, but we will not be able to upload these models to your account for you.
Who made all of this?
I absolutely won't take credit for all of this because we had an incredible team of people who all donated their time and effort. For starters, the Ottaroo species is all Reign. He created them and should get all the credit for their unique design. This project, for him, has been years in the making. When it comes to the art on the website, I have to give credit to Reign, Siroc, and Merlin, of which are all featured in this article. They offered their time and skills to help bring this project to life and I cannot thank them enough for their endless willingness to help with all things AnthroBrand, and now Ottaroo. As for the Ottaroo story and lore, that was all written by me and I couldn't be more proud of how far this has all come, but, that's not all. We had several people behind the scenes and they also deserve our thanks. Firstly, Aurora and Kudalyn for helping with all the documentation and unity files, then Keero for literally building the entire website based on a text description that outlined my design idea. I also want to personally thank Shilo, Floob, Jolbee, Jaba, Saffy, and Styopa for helping with advertising, marketing, and just general support. Lastly, a huge thank you to everyone who followed the Ottaroo Twitter in the early days and liked, retweeted, and commented on all of our posts. That feedback helped keep us going and it was that shared excitement that fueled the harder days. From all of us, thank you so much for your interest in what we have created and we really hope you enjoy the Ottaroos~
Thanks for reading!