Hostile Landscape: Vivid Marketing Tips to Grow Anywhere
by Vivid Publishing
•
published on Oct 23, 2020
•
9 min read
Algorithms make organic growth harder than ever- but there is hope.
David here- I've been struggling to grow Dreamkeepers since the early days of the internet. From the era where websites ruled, and link pages were king, to the Open Social Media age, and our current Closed Social Media age. The constant struggle has revealed what seems to work best currently- so here are Vivid Publishing's marketing recommendations for author success.
E-mail Newsletter
In the age of social media bans and biased algorithms, there's no telling if your followers will ever see that tweet. Start an e-mail newsletter, and use it.
We have been using Mailerlite for years, and it is free for the first 1,000 subscribers. https://www.mailerlite.com/
Make this list powerful- when you share the signup link, (which you should do at least once a week on social media) make it clear that this is ONLY for supporters of your work who want insider announcements and a front-row seat to back your next book. This list is the spine of your readership. Treat them well, and look for excuses to grow it.
STREAM
Video is the new internet. If you're not streaming live video, growth will be nearly impossible. Learn to use OBS with a service like streamyard that can put live video feeds on your facebook, youtube, twitch, picarto, periscope, and other channels simultaneously. (Be sure to at LEAST get a facebook and youtube channel, but the more the better.)
I wasn't a believer until I started doing it myself this week.
Already I've had a user e-mail that they caught our stream after having forgotten about us for the last couple years- and then backed our campaign immediately. Which leads to my next point:
Optimize Your Stream
Make sure it is visually promoting what you want people to see. If you're working on art for your comic, that's perfect. My stream currently has blatant ads for our ongoing crowdfunding campaign, and a big animation to that effect.
Stream as much as possible, but try to set at least one reliable time you stream every week. Engage with your audience when possible- and have fun!
Streaming is always better than not-streaming. And as you go, you can gradually learn new tricks, how to tag your streams for better discoverability, improve your audience interactions, and build a show that gets better and better over time, accruing viewers that become new readers.
It is not an overnight fix, but it is a stairway that will gradually take you somewhere if you get on it and keep improving.
Animation
Social media posts that include animation perform VASTLY better than posts that are just an image. In fact, a simple, emotive animation loop will spread better than even a fully-produced and rendered scene. Example: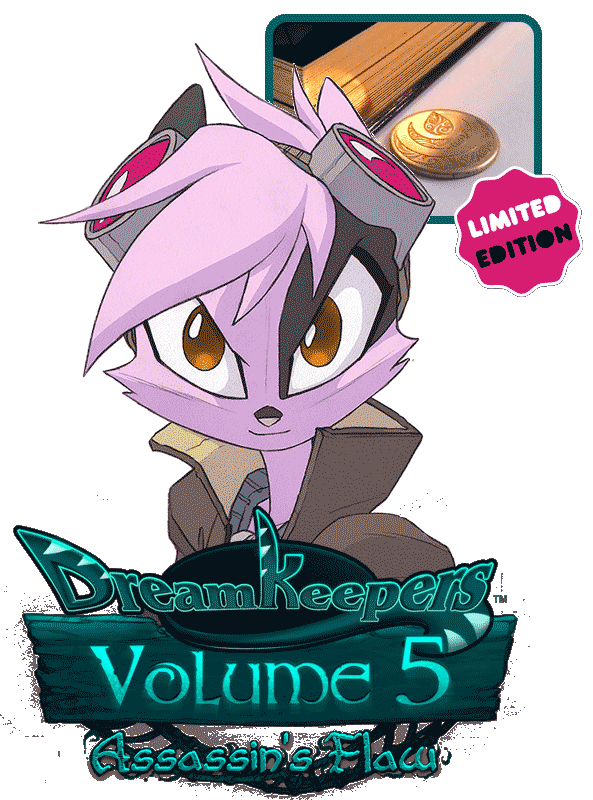 Creating animation is time consuming and expensive- but especially if you are pulling the trigger on a social media ad-spend, it may drastically improve the return-on-investment. And one animation can be used to boost any announcement multiple times, becoming a sort of signature. So if it's not a skill you have, consider learning it- or consider hiring a freelancer. Because a little bit can go a long way.
More Video
Once you're recording streams of your art, why not turn them into Speedpaints, and start populating your youtube channel? That's one option. Growing a video channel, whatever your particular angle, is the way to build an audience in 2020 and beyond. Many comic campaigns are massively successful even when the creator has never touched a pencil before- but they have nurtured a large following on youtube.
And if you're a blogger or writer? For every person who will read your work, there are probably a dozen who would listen to it in video format. Even a simple placeholder image will do for the visual, and you're off to the races.
Entire books have been written about youtube channel strategies, so we can't go in-depth here. But again, when it comes to growth, video is key. Pick it up, and start trying it in some locks until you find one that clicks a little- then keep turning it.
Engage!
Community engagement is another core requirement for growing a solid readership. Patreon perks, contests, special Discord or telegram rooms for your community all help build cohesion around a shared love of your content.
But don't be afraid to take the next step:
Step into someone else's community.
Feel it out, not every community is worth a major investment of your time. But here are two we highly recommend:
AnthroBrand.
In the midst of highly negative furry culture trends, they are standing out as a pleasant counterpoint, and are open and friendly to new faces. https://www.anthrobrand.com/
And for the comic creators:
Cryptocomics.
They are building a marketplace for the express purpose of effectively promoting indie comics- and if you contact them, they will set up streams to help promote you. ACTIVELY promote you. This is a gift from the heavens, I've never before seen a company offering so much to upstart creators. https://cryptocomics.com/u/VividPublishing You can join using one of our invites at that link- get your book in there, and get in touch with the founders for some publicity before the site is blitzed with more users and their time becomes scarce.
Ads
And last but not least- ads. If you are spending money on ad services, think of it as gambling- don't spend more than you can afford to lose. Ad agencies can be hit-and-miss. But at the least, you should be getting savvy with ways to advertise on your own social media and video channels.
Learn to ask for what you want.
Want people to subscribe? Tell them to subscribe.
Want them to read your book? Tell them to read your book.
Want them to buy? Tell them to buy.
Want people to like, share your stream, tell a friend? It will make a big difference if you ask them to do it.
A clear call-to-action may feel pushy, but it is often what a wavering customer needs to hear, or the reminder for a person who would like to help you and needed a little clue as to the right direction. If you don't ask them to do it, nobody is going to ask on your behalf. Below is just a tiny sample of the ads we made, for our current book campaign alone. In the past, Dreamkeepers has made dozens of banner ads, illustrations, even full traditionally animated commercials. A great ad will not be a game-changer. But over the years, they will start to make a difference.
All of this may seem like a lot of work-
It absolutely is. We have been working our tails off for 15 years to promote Dreamkeepers- but, as you can see, it does build up if you keep at it. As the proverb goes: The best time to plant a tree was twenty years ago. And the second-best time to plant a tree is today.
To practice what I preach- if you want a personal keepsake demonstrating what consistent effort can unlock, visit our campaign and pick up a beautiful hardcover from the Dreamkeepers graphic novel saga. The readers have unlocked a scintillating series of stretch goals making these books gorgeous golden-gilt collector's items. We're thrilled to be sharing, and hope to make it possible for more good things to enter the world! https://www.indiegogo.com/projects/dreamkeepers-volume-5-assassin-s-flaw/