Back At It Again!
by Mariah
•
published on Apr 11, 2021
•
9 min read
OMG Hello!
So it's been some time since I last posted something and the first thing I am gonna do is get everyone up to speed! Where have I been? What have I been doing? How come I've been so silent? Where is AnthroBrand going from here? All of this, and more, will be answered in this article and I am SO happy to be get back to doing what I love: Writing insightful things for, and about, the Anthro Community!
Okay! Let's dive right in!
Mariah, where have you been?!
For the last three weeks I have been absolutely swamped trying to get used to working again. For those who don't know, I recently accepted a management position for a major airline and I have been running like crazy to establish my roles and responsibilities. Needless to say, this has kept me incredibly busy! In all honesty though, I love my job and it is just so much fun. I love airplanes, people, and teaching, so this job is absolutely perfect for me. On top of the new job, my partner and I just finished moving! We took the five hour journey, with all of our stuff in a little trailer, to happily settle back in the DFW area so I don't have to commute for hours upon hours each day. It's nice! Just something else that has kept me away that is now behind us~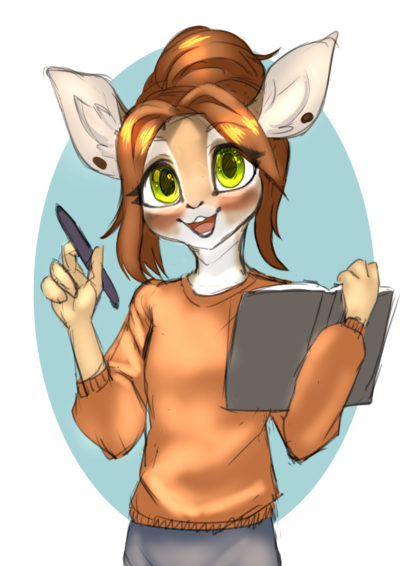 What have you been doing?!
Work! xD! In all seriousness though, for a bit I was spending about fourteen hours a day doing work stuff. From the long commute while I stayed with my sister, to the job itself, work was eating up a ton of my time. I was also making all the connections for our move and doing my best to make sure we had all of our ducks in a row. It's been a long process, but we are finally done! We are now all moved in and the only thing that's left for us is to fully unpack and get comfortable. We are nearly there, so sit tight! I'm going to be back on Discord and Telegram, at a reduced capacity due to work but still as much as I can, as of publishing this article.
Why have you been so silent lately?
Not only has work been keeping me busy but, on Easter Sunday, I lost a grandparent. My Grandfather on my Dad's side passed away after suffering a fatal arrhythmia early Sunday morning. His passing was completely unexpected and up until that point, all of my grandparents were alive and well. I am very close to all of them, so this really made me think about a lot of things. It took time to process, but I have finally hit a point where I can accept our loss and keep moving forward. I will miss his words of wisdom and knowledge of so many things. He was a wonderful man and an amazing grandfather.
I want to take a moment to thank each and every one of you that sent me a message after learning of my grandfather's passing. There was such an outpouring of love and support, and its through those individuals in this amazing community that I drew strength during those really dark hours. Thank you, all of you, not only for being there for me but showing me again and again that the Anthro Community is full of amazing, compassionate people.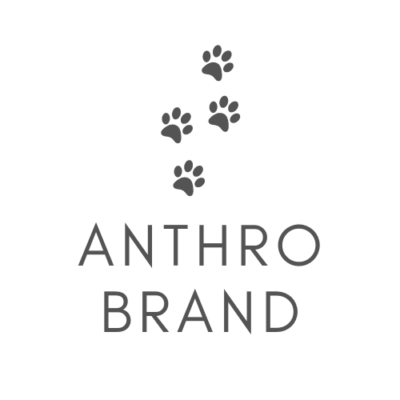 Where is AnthroBrand going from here?
Now that I'm back and settling in, AnthroBrand is going to continue on it's upward trajectory towards becoming a friendly, useful knowledge-base for our community. I'm going to get back to writing articles, I'm going to see about bringing on some new contributing writers, and I am going to keep building this site like I have before, but better! Yes, my schedule has been reduced due to having a full-time job, but I am going to do my best to keep helping everyone achieve their goals.
On this note, however, there will be some changes to the services I offer:
Starting today, I will no longer be accepting management clients, both full or part-time. I'm sorry to have to say this, but my current client list is packed! I simply do not have the time or resources to manage any additional creator careers. For those of you who are already receiving my management services, I will reach out to you to establish a good schedule for things like Patreon and Discord Administration.
I will no longer offer Discord Moderation services. Just like with full-time clients, I don't have any more slots available in my calendar for Discord Moderation. I will, however, still offer Discord implementation services where I build the server and remain as a passive admin for maintenance and upkeep.
While I will remain available on Discord, Telegram, and via email; my hours of operation for AnthroBrand tasks will be adjusted to work around my new job, while also blocking some personal time for me to actually have a life outside of work~ This will be reflected on the site shortly, in the contact information section.
What about all of those "not until after you move" projects?
Good news! I've moved! 😀 So here are some things that are currently in the works, pending the funding to implement them:
Get a REAL PC - As of right now, all I have is my little laptop and it's capabilities are limited. The first thing I need to acquire is a real PC that has an actual performance rating. Once I have the hardware, I can then start looking at all of the other things on this list! To give you an idea, my laptop won't even run most steam games and it struggles when I try to edit videos. So, it's not the best and trying to get into VTubing and streaming will definitely require something better!
Learn how to STREAM - I'm going to be working on creating AnthroBrand Live so I can stream on certain occasions! This will allow me to better interface with everyone and I can host Q&A panels about all sorts of topics! These will be held on the main AnthroBrand server, as well as the Art Jam and Premium servers.
Get a VTuber and VRChat Avatar - This is like, my ultimate dream goal. I want to get a fully rigged VTuber model that can also be used in VRChat! This way I can be social with everyone and add something fun to my streams. This has been my biggest goal since before launching AnthroBrand and I'm finally gonna be able to start saving up for it. I know my avatar and all the tracking stuff is not gonna be cheap, but I'm determined! I can't wait to be able to actually talk, wave, smile, and laugh with all of you!
I think that's all I have for now! Oh! If you have any topics that you want to see me try to tackle, please don't hesitate to shoot me an email or just DM me on Twitter. I don't bite, really! I like to think I'm one of the friendliest people out there but our community is pretty big. Just like always, thank you all for reading and sticking with me! 💙