About Me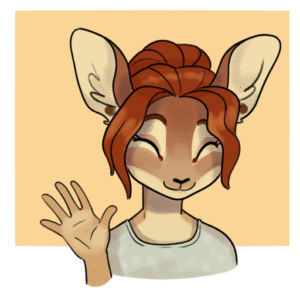 Most people just know me as "Mariah from Discord" and I am totally okay with that! Yes, there is a real person behind the screen, but I like to let this be my image online. An avatar, or 'sona, like this means something different to all of us in the community, and if you're here, I'm sure you understand.
As I mentioned previously, I have been a part of the Anthro community for a very long time and I have recently decided to use the professional talents that I have gained, while working for massive corporations like American Airlines, to help artists of all kinds achieve their goals. I have an education from Stephen F. Austin State University, I am certified in Project Management, LEAN Six Sigma, and I have spent years doing exactly what I am doing now on this site. My professional background is in leadership development, corporate instruction, and both creative and technical writing.
No, I don't make any money doing this and that's okay! I am really just happy to be involved in all of the amazing things that are being created out there. The Anthro community is my passion and I love to just see and share in all the different creative mediums that have blossomed because of our mutual love of Anthropomorphic creatures.
If you have any questions about me, my dreams for this site, or just want to get in touch, just send me an email or find me on Discord, Telegram, or Twitter. I'm more than happy to sit and chat with you about your work~